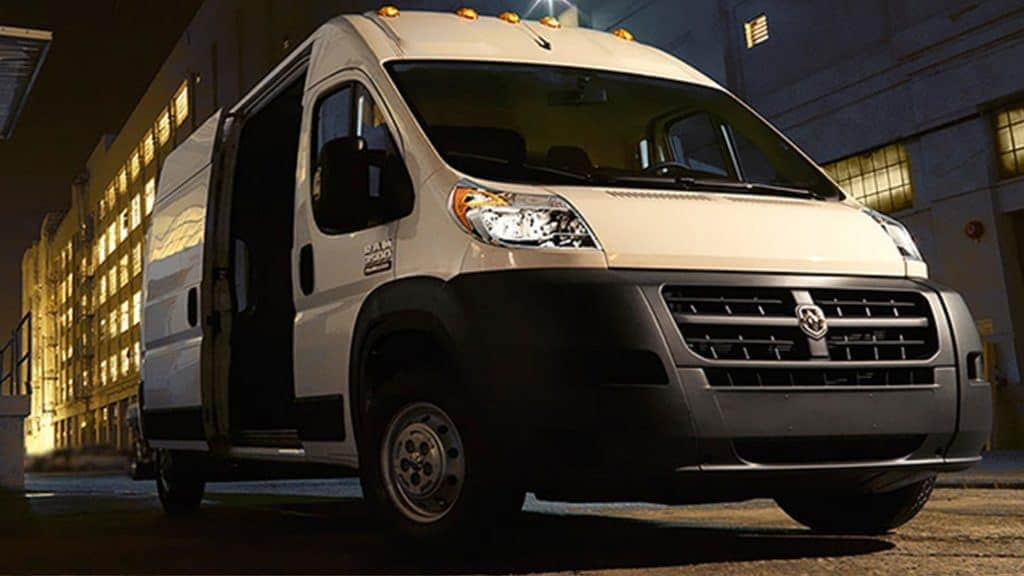 Ram ProMaster Inventory
Our Current Specials
Get Credit Approval
2020 Ram ProMaster Cargo Van
Route 18 Chrysler Jeep Dodge Ram now has the new 2020 Ram ProMaster Cargo Van in stock! The 2020 ProMaster Cargo Van is built with a standard 280-horsepower 3.6L Pentastar VVT V6 engine or is available with an efficient 3.0L EcoDiesel engine that produces up to 174 horsepower.
Ready to work and get the job done, the ProMaster Cargo Van offers rear doors swing open 260 degrees, folding almost flat to the side of the van. Providing an incredible amount of easy access, even in the tightest spaces. A forklift can load a standard pallet through all its cargo doors, including the 49"-wide side door opening.
Once your load is inside, the Ram ProMaster features nearly 90-degree sidewalls that makes it easier to stack, carry and load boxes. A straight stack maximizes cargo space and helps make loads more stable when navigating delivery sites. And because there's no driveshaft beneath the body, allowing room for a 21" cargo floor-to-ground step-in height.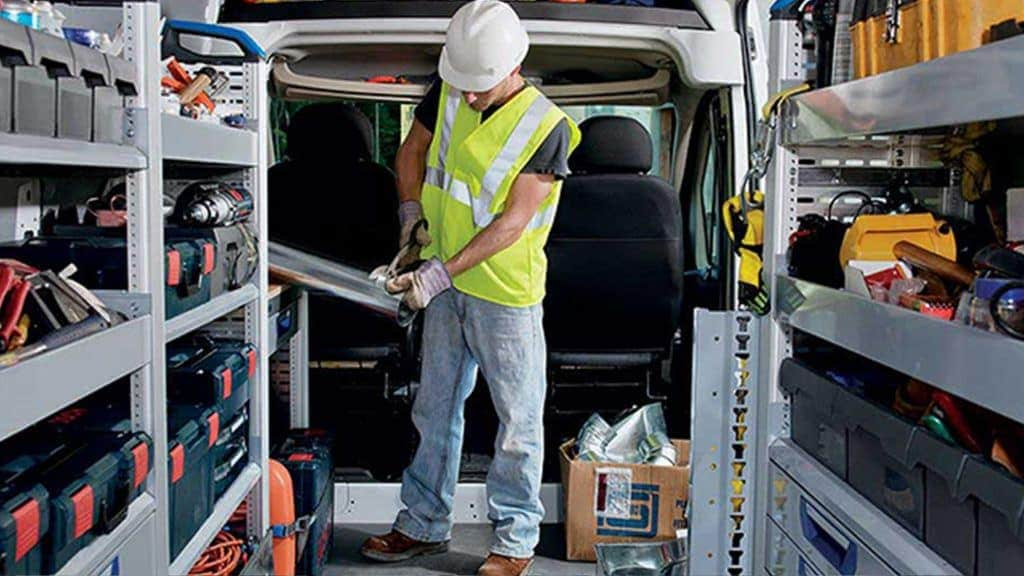 The 2020 ProMaster Cargo Van lineup available at our Route 18 dealership is equipped with up to 530 cubic feet of cargo capacity and allows drivers to easy walk from the cab to the cargo area. The Ram ProMaster is flexible and allows many different configurations based on what would work best for you.
2020 Ram ProMaster Vans also have a cargo van payload of up to 4,680 pounds and a maximum towing capacity of 6,800 pounds with capability that doesn't compromise efficiency. Business owners can also enjoy the 2020 Ram ProMaster Cargo Van also has an available hands-free Uconnect technology system which features a 5-inch touchscreen and available navigation, entertainment and bluetooth technology.
The 2020 Ram ProMaster Cargo Van is in stock and available at our Ram ProMaster Cargo Van lineup. Visit our Route 18 dealership in Summit and test drive the Ram ProMaster to see which trim and configuration will best fit your business and work needs!