Route 18 Chrysler Jeep Dodge Ram Wants You To Help Grow Our Family in Central New Jersey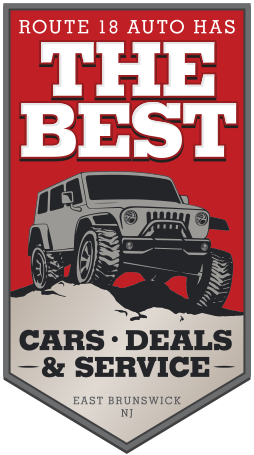 At Route 18 Chrysler Jeep Dodge Ram we realize that our best form of advertising is you, our satisfied body of customers. Realizing this, we have developed a program to thank you for sharing your positive experiences with others and recommending us to them. Our commitment is to treat your referrals with the same level of respect and dedication to satisfaction we gave you.
If you have purchased a vehicle in the last 5 years and refer a customer to us, we will give you a check for $200.00!*
The sales staff at Route 18 Chrysler Jeep Dodge Ram is excited about having you endorse us with your friends and family, and we are committed to making the experience as fun and rewarding as you hope it will be.
To successfully participate in Route 18 Auto's Referral Program follow these 3 steps:
You must complete the form below.
Your referral must purchase and take delivery from Route 18 Chrysler Jeep Dodge Ram.
Referral Form must be completed before the time of sale (no exceptions). Each referral requires a new form.