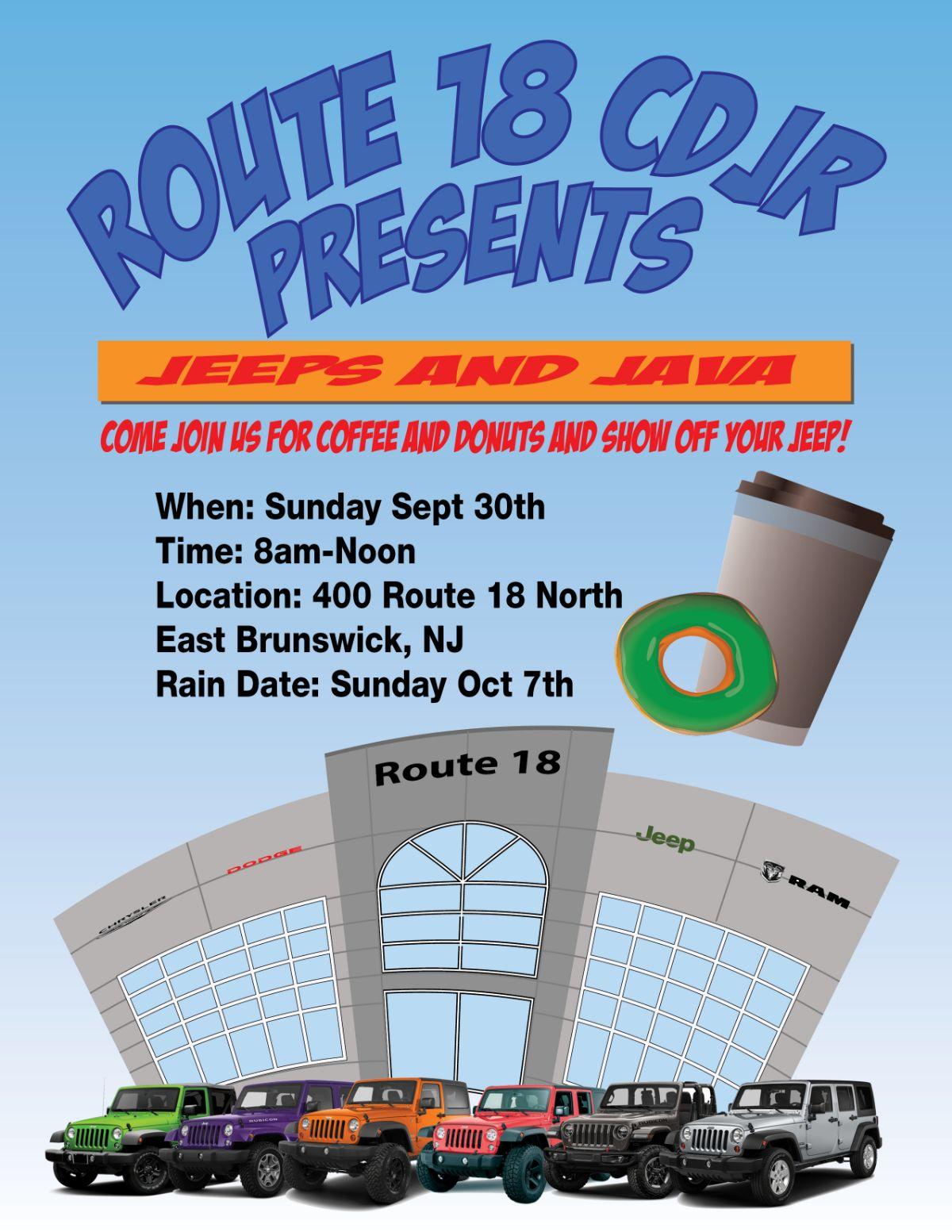 Route 18 Chrysler Jeep Dodge Ram is pleased to be having our Jeeps & Java car show at our dealership location (400 State Route 18) in East Brunswick NJ on Sunday September 30 from 8 am to noon!
Our Jeeps & Java car show is designed as an event where you can show off your Jeep on our lot and mingle with others who have done some cool things to their Jeep as well. We'll be providing free coffee and doughnuts as refreshments to start the day off right.
Jeep collectors and enthusiasts alike can attend this event for free. We hope to see you at our Jeeps & Java car show!
And just as a note, the rain date for this event will be the Sunday after (October 7th) in case the weather is inclement since we want people to be able to enjoy themselves without getting wet!
Please feel free to take photos at the event and share them on your social media and tag us, so we can share them on our Facebook & Twitter pages as well!