September is National Suicide Prevention Month and we wanted to do our part. That's why we decided to sponsor the Walk of Hope 2018 that Carrier Clinic is holding during National Suicide Prevention Week and donate $50 for every vehicle sold at our dealership in the month of September!
The Walk of Hope 2018 will take place on Saturday September 15 at the Carrier Clinic Campus, located at 252 Route 601 in Belle Mead NJ. Sign in for all participants will take from 9-10 am and the walk happens from 10 am to 12 pm.
Free food and entertainment will be provided. This goal of this family-friendly fundraising event is to raise up to $70,000 to help those suffering with mental illness.
What is Carrier Clinic?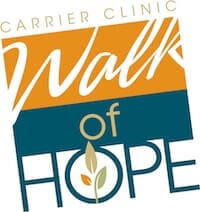 Carrier Clinic is a non-profit behavioral healthcare facility that has been helping & supporting patients in need of psychiatric and substance abuse addiction, as well as their families, since 1910. Their campus in Belle Mead is 100+ acres of land in the country that's adjacent to the Sourland Mountains.
They have programs customized for people ranging from adolescents & teens aged 12-18 to older adults ages 60 and above. The staff has years of expertise in aiding people in need to return back to their families, workplaces and communities.
Their overall mission is "to inspire hope and recovery through expert treatment, education, compassionate care and outstanding service" by shaping the future of behavioral health. And we're proud to support their vision.